MLitt Fine Art Practice
School of Fine Art
Tullia Cronin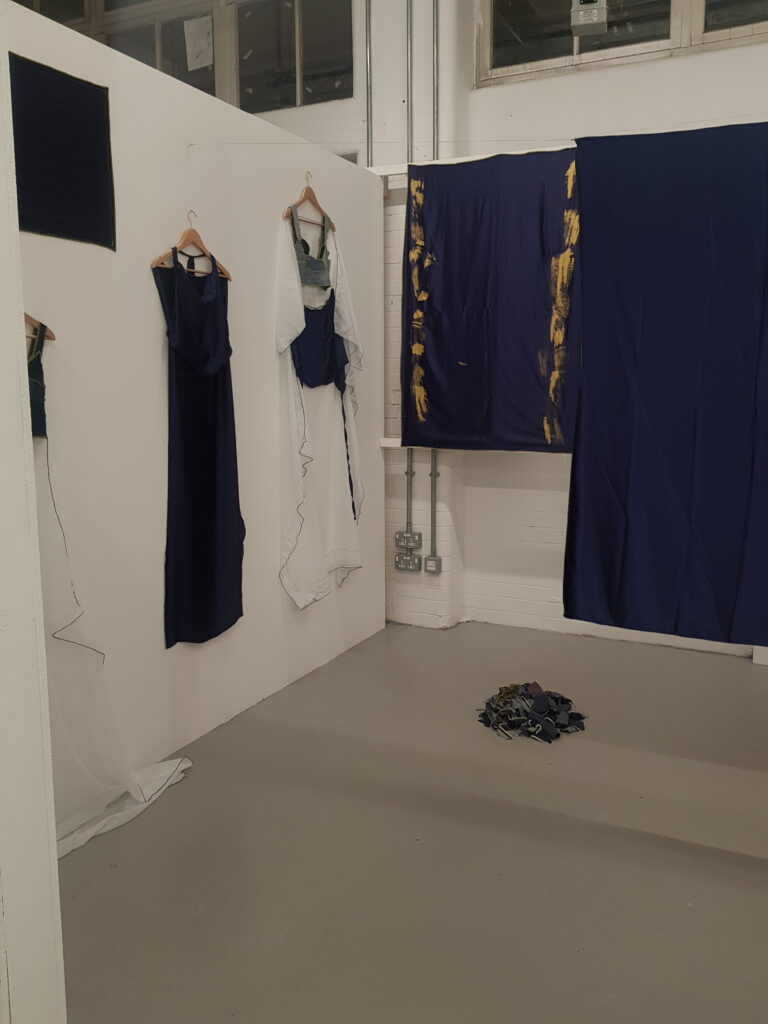 Contact
Works
BLUE LABEL By Blue Lily
BLUE LABEL is the ultimate consumer fashion brand here to sell you clothes. Aiming at the post-climate consumer, BLUE LABEL's finiancial projectiles are set to soar against the backdrop of the climate cisis.
BLUE LABEL says 'Go Climate-Core!' and if you don't want to wear one of our Death Tops, you can buy a pile of Dirt. (BLUE LABEL Dirt Pile, price on request).
If you want to be like BLUE LABEL and make as much money as possible as fast as possible, invest in a Dirt pile now! The price will only climb.
BLUE LABEL is so succesfully aggressive, it has even turned the heads of editors at Faux! Magazine. Get acquainted with the BLUE LABEL issues of Faux!
This brand intends to literally outlive it's competitors and don't forget, BLUE LABEL already knows who you are! The labels Death Tops are a huge hit because BLUE LABEL's ubiquitous data collection strategies mean we are all eyes on the internet and seeing what you like!
The ultimate post-apocalyptic wear is suited to your post-apocalypse lifestyle, but mostly, it looks good and you will always be on trend. How does BLUE LABEL know? BLUE LABEL is watching you!
See BLUE LABEL's layout and branding, flick through BLUE LABEL's features in FAUX! Magazine and finally, stop caring with BLUE LABEL!
Project Links