MDes Fashion & Textiles
School of Design
SHUXIAO NI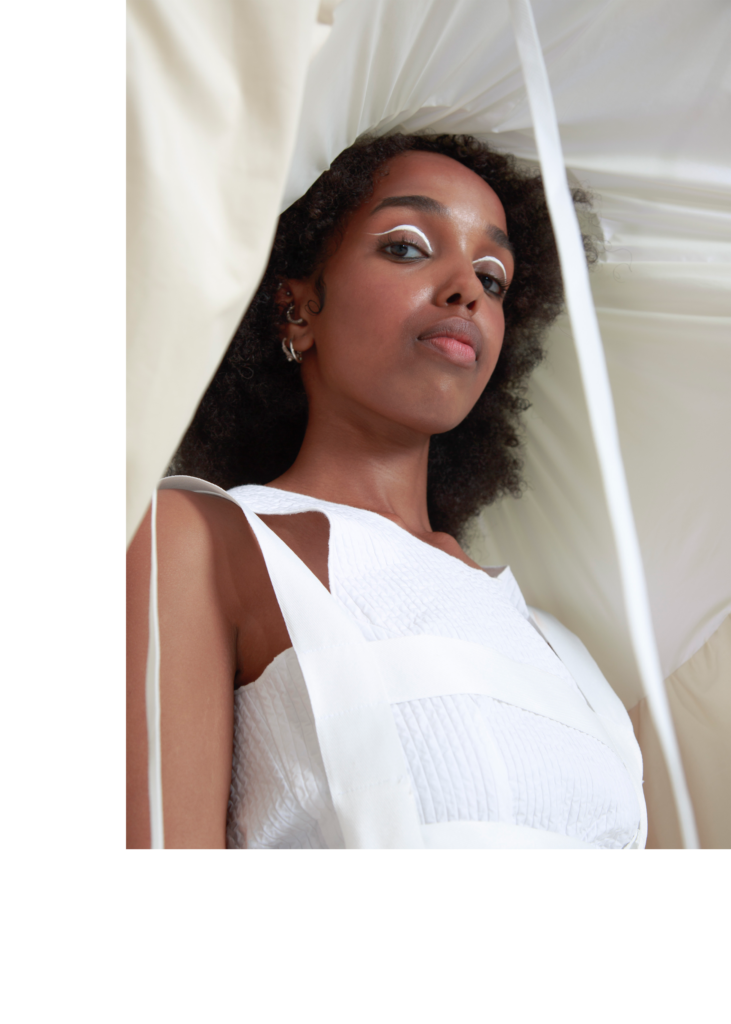 Shuxiao Ni growing up in Shanghai, studying at GSA has given her a deeper understanding of her design style. Having been heavily influenced by the haute couture style of French design during her undergraduate studies and two years of work experience have made her realise that the degree of completion of the garment is also crucial alongside the design concept. Therefore, her design style combines conceptualisation and the practicality of the function. She likes to mix vintage with a modern touch. With an aesthetic full of self-seeking and overlap of Eastern and Western cultures, exploring fresh design inspirations with refined techniques and unique fabrics, she interprets her own stories from Shiao perspective.
Works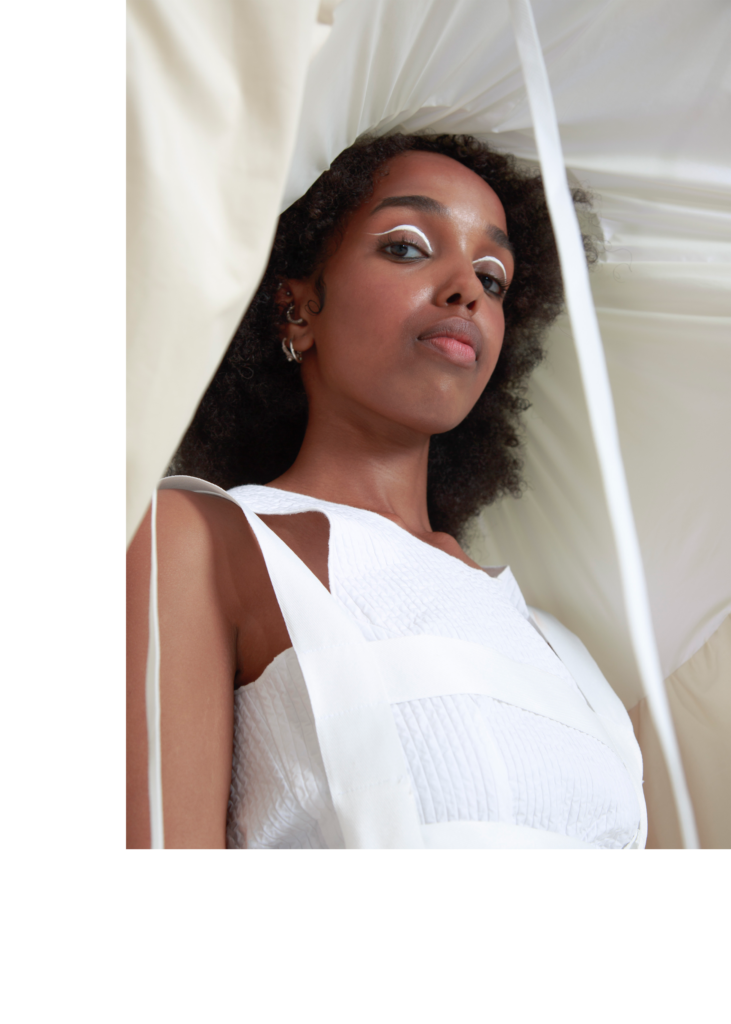 Introduction
The theme of my project is Slow Future, a term used in the fashion industry for Slow Fashion. The name of the project is an echo of that. In 1970, when NASA published "Why Explore the Universe", Sturgeon said that space exploration would not only provide humanity with a mirror to look at itself, but it would also give us new technologies and an optimistic and confident attitude in the face of profound realities. I believe that what humankind has learnt from the universe is a testament to Albert Schweitzer's famous quote: "I look at the future with anxiety, but still with hope.
The possibility of imagining the future in a heterogeneous way with concerns – is expected. The future makes us worried but also with curiosity and hope; amongst the different ideas I have hypothesized, a dreamlike scenario where a post-intergalactic war setting merges with a futuristic picture of the 70s. It is a sort of installation that can be austere and joyful simultaneously.
Slow future echoes this and represents the concept of sustainability that I want to convey. Earth is such a beautiful and precious island in a vast universe; it is our only home. Leaving the Earth means going into empty and cold outer space. We still have hope, no matter how limited our knowledge about the Earth before and how insufficient our awareness of the severe consequences of disturbing the ecological balance is.