MSc Medical Visualisation & Human Anatomy
School of Simulation & Visualisation
Sandie Chambers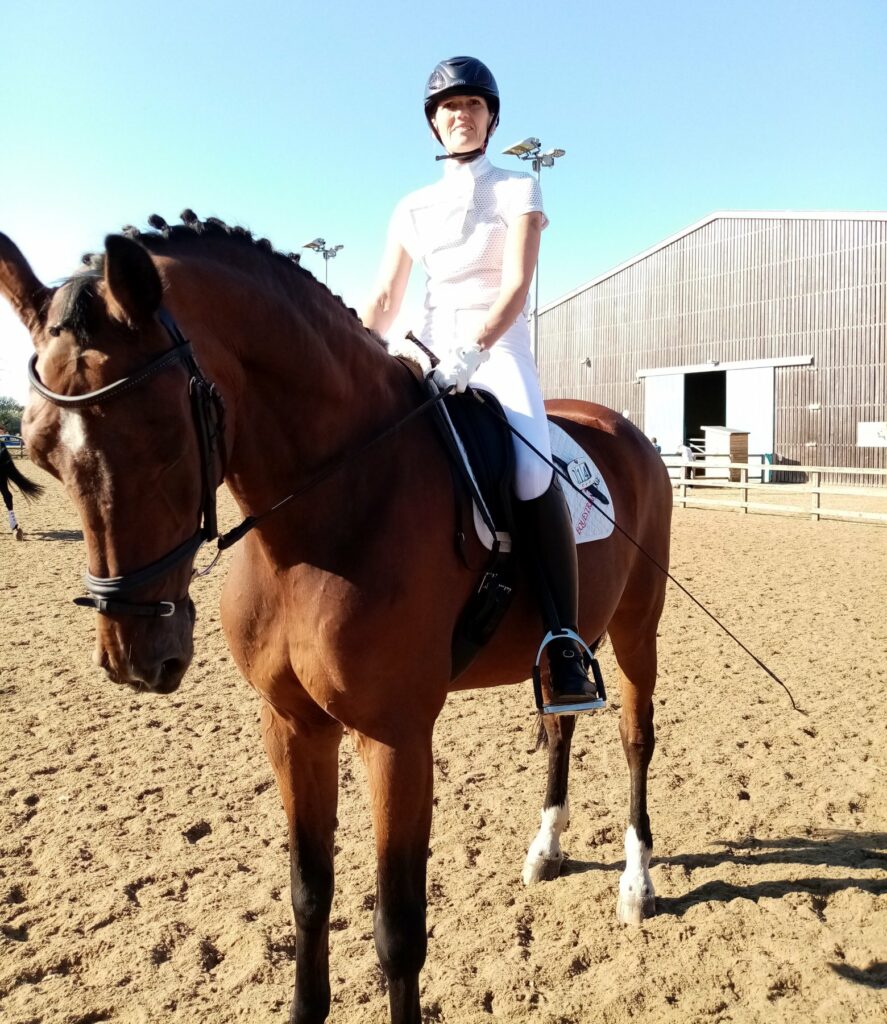 I am an interdisciplinary Biomedical and Veterinary engineer. My focus is on interactive visualisation using multiple platforms to break new barriers in veterinary & medical sciences and care, with a focus on supporting diagnostic precision and prognostic solutions. I can think outside the box, critically, scientifically, and creatively. Using tools and acquired skills such as illustration, medical segmentation, 3D modelling, animation and Interaction design platforms, allows me to bring to life solutions to support clinical decision-making, in-house education solutions, and research in the Veterinary and Medical fields.
With a competitive background and education in Equine and Sport Science, I have an indelible drive and will to achieve the goals set out, from project proposal, and pre-production to project completion.
In brief, I graduated from Edinburgh University with a Postgraduate Diploma from the College of Medicine and Veterinary Medicine in Anatomical Sciences. I have a BSc in Equine and Sport Science and a Master's Diploma in Neuro Linguistic Programming from the American Board of Neuro-Linguistic Programming (ABNLP).
In 2022 I completed my MSc in Medical Visualisation & Human Anatomy at the Glasgow School of Art and Glasgow University.
The focus of my thesis was to create an interactive interface to allow the veterinary clinician and their clients to better visualise and conceptualise the structure of the canine liver with and without Hepatocellular Carcinoma.
Contact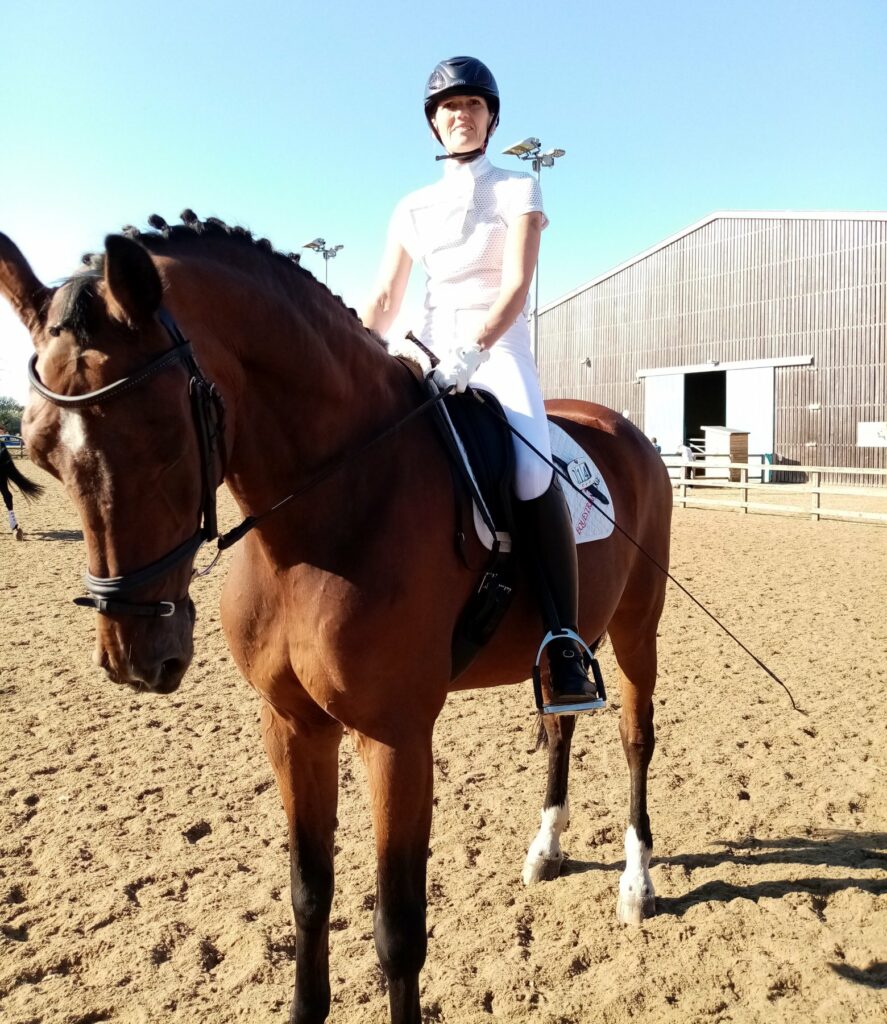 Visualising Canine Liver Hepatocellular Carcinoma: A Clinical Interactive Application.
Hepatocellular Carcinoma (HCCs) is the most diagnosed liver tumour in dogs, especially in the population of dogs over 9 yrs of age, with a higher incidence in dogs than in any other mammal. The canine liver is a lobular structure and has multiple lobes, divided into left and right. HCC can occur in one lobe or in multiple lobes. The objective of the veterinarian is to look at and remove it. But, because there is so much variability in different places, they must factor in where the blood supply is going, because susceptibility is not always about the size and location of the HCC, but about where the blood supply is going. Often dogs are unwell. CT scans are performed, and the veterinarian will talk to the owners, and show them the 2D CT scans. The challenge for the owner is that they may never have seen a CT scan before, so the vet tries to explain what a liver is, where it sits, what is normal, what is abnormal, is the tumour removable, yes, or no?
So, for my thesis project, I had multiple goals, some simple and some more complex.
From the patient aspect: The question is will the dog owner who doesn't understand a flat 2D CT better understand a conceptualized 3Dstructure of the liver with a liver mass? (Not necessarily their dogs, but past patients, e.g. here's a tumour on the left, here is one in the center, here's what they look like and here is what we are looking to do).
From a clinical research aspect: How big is the tumour as a proportion of the liver, does that matter in terms of long-term survival, because nobody knows? When the vet talks about liver tumours in dogs they talk about whether it is in the left, was it the centre, was it the right medial/left medial lobe etc. What no one is saying is: what percentage of the whole liver was the tumour? So as a % of the whole liver volume how much was it and how much of the liver realistically are they going to take away and does that matter for the dog?
So, with these questions in mind, the study's aim focused on creating photorealistic 3d models of the canine liver and HCC's and then integrating these 3d models into an interactive platform that allows the veterinarian to relocate the HCC tumours into the liver lobe/s. Then enables the vet to demonstrate to their client the size and location of HCC tumours in each prospective canine patient's liver. Each interaction is based on an individual pre-determined diagnosis by the Veterinarian. Also in the application are past case studies of canine patients with HCC presented for the benefit of veterinary surgeons and anatomically labelled models to educate Veterinary students.
The second aim was to identify a protocol that enables the veterinarian to measure and calculate what percentage of a canine's liver is taken up by HCC, volume as a % of Liver volume. This was undertaken during the segmentation phase of the project and involved segmenting, the liver, tumours and L5 and L2 vertebra.  Please refer to the full study for more information.
The potential of 3D technology in veterinary medicine is unknown: literature on the benefits is limited. Due to this limitation within this field, this study, to a degree, was a pilot study to test the feasibility of 3D visualisation technology in the context of Liver HCCs in dogs. Research into whether volumetric data from CT could be utilized in Vet medicine to support clinical decision making influenced by patient prognosis is unique and identifies opportunities to investigate further.
Tools used in this project in sequence are; Canine CT Datasets/ 3D Slicer for segmentation, segmentation statistics, modelling/ ZBrush for modelling, sculpting, remeshing and uv-unwrapping/3dsMax also for retopology of select models and finally Unity Game Engine to create the interactive interface.
This project was conducted in association with Fitzpatrick Referrals Oncology & Soft Tissue Hospital, The Glasgow School of Art and The University of Glasgow.