MLitt Fine Art Practice
School of Fine Art
Marcus Brownlow
(He/Him)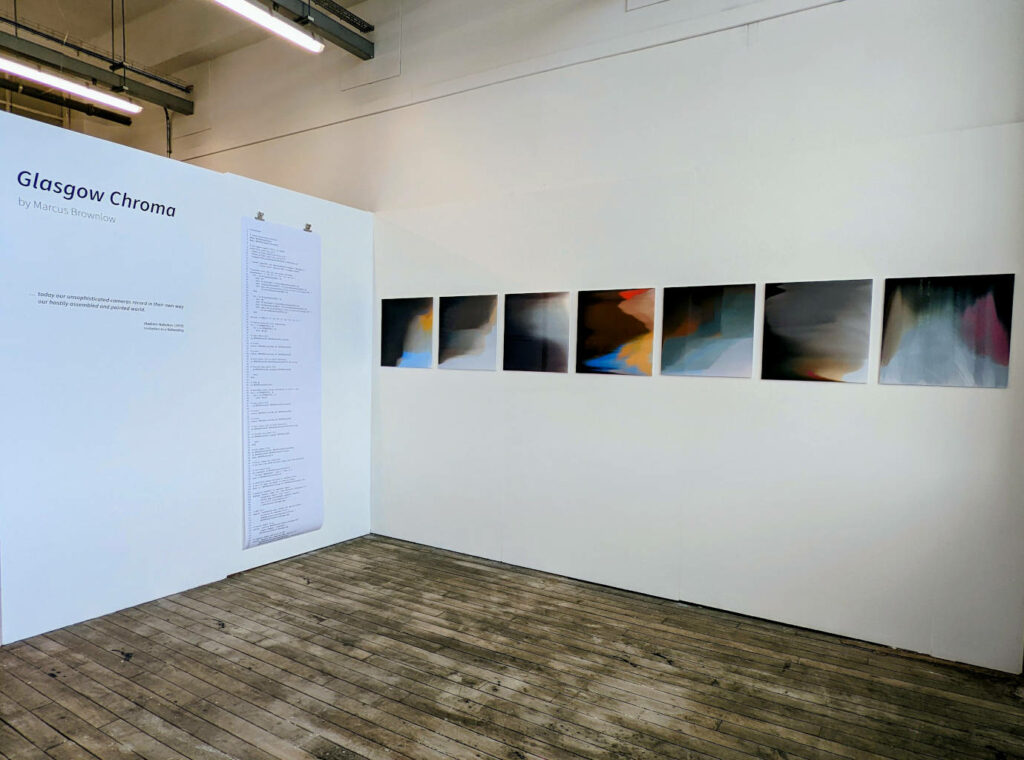 Marcus Brownlow (b. 1965, UK) lives and works in Glasgow, Scotland. Working principally with photography, code and text, Brownlow's practice occupies the interstitial space between art and science. A former biologist and data scientist, he combines scientific and artistic research methodologies to explore the intersection of technology and society, creation and consumption, freedom and control.
Brownlow holds a PhD from The University of Adelaide (1997) and an M. Litt. in Fine Art Practice from The Glasgow School of Art.
His current practice rejects photographic realism in favour of rules-based visual abstraction. The resulting photographic images, made without human intervention, are a painterly meditation on colour, landscape and place.
Recent exhibitions include Colour (Glasgow, 2023); It's easier to breathe underground (Skopje, 2022); Strewn Taboos (Glasgow, 2022); 20×20 (Sheffield, 2020); IN SEARCH OF THE MIRACULOUS (Berlin, 2019); Grosskreisentfernung Mail Art (as curator, Berlin, 2019); Time (Ballarat, 2015); Reunion (Berlin 2014); Hidden Places, Hidden Lives (Adelaide, 2014). He completed the PICTURE BERLIN artist residency programme in 2012.
Brownlow is a Fellow of the Governor's Leadership Foundation (South Australia), a member of the Australian Network for Art and Technology and the National Association for the Visual Arts.
Contact
Works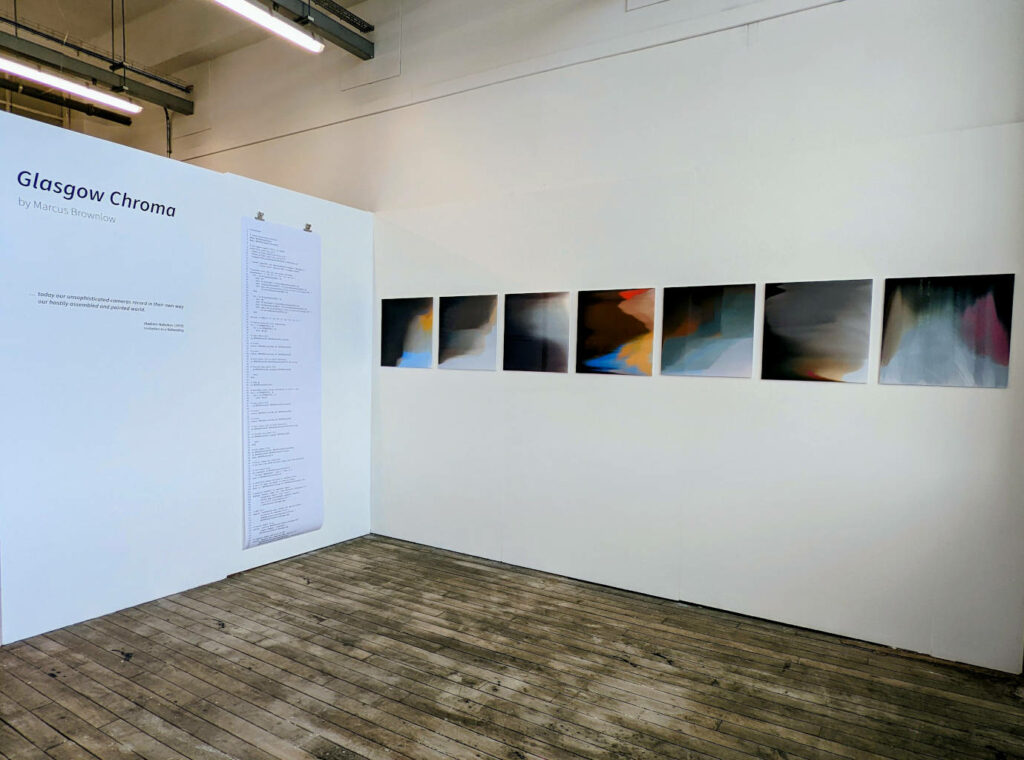 Glasgow Chroma
The works in Glasgow Chroma (2022) were created according to a precise set of instructions conceived and executed by the artist. Influenced by the ubiquity of computational photography in smartphones and other devices, the artist has considered the photograph not as a human-readable image, but as a dataset comprising a grid of colour values that can be analysed and manipulated. In this process, no pixel is lost or added, and only its coordinate position is changed.
The resulting images reject photographic realism and reimagine the streets of Glasgow as a formless landscape of abstract colour.
Digital C-type prints on Fuji Flex paper (x7). 50 x 50 cm.
Project Links